GOKINGKONG Payment Policy
GKK Payment Method Policy (UPAY)
1. What payment methods are supported by GoKingKong?
Rest assured that every payment transaction you make on GoKingKong is protected by i-Serve (world-class security online payment gateway around the clock). GoKingKong is using one of the i-Serve payment gateway product which is UPay. This is how UPay creates a worry-free payment experience for you.
The Payment Gateway With World Class Security

Protect Your Card Data At All Times.

Encrypt Your Card Data When Transmitted.

Secure Your Card Data With The Latest Security Software & Systems.
Below are 3 different payment methods you can access with UPay to pay for your orders.
Credit/Debit Card
UPay supports locally issued Visa / Mastercard / SafeKey and etc.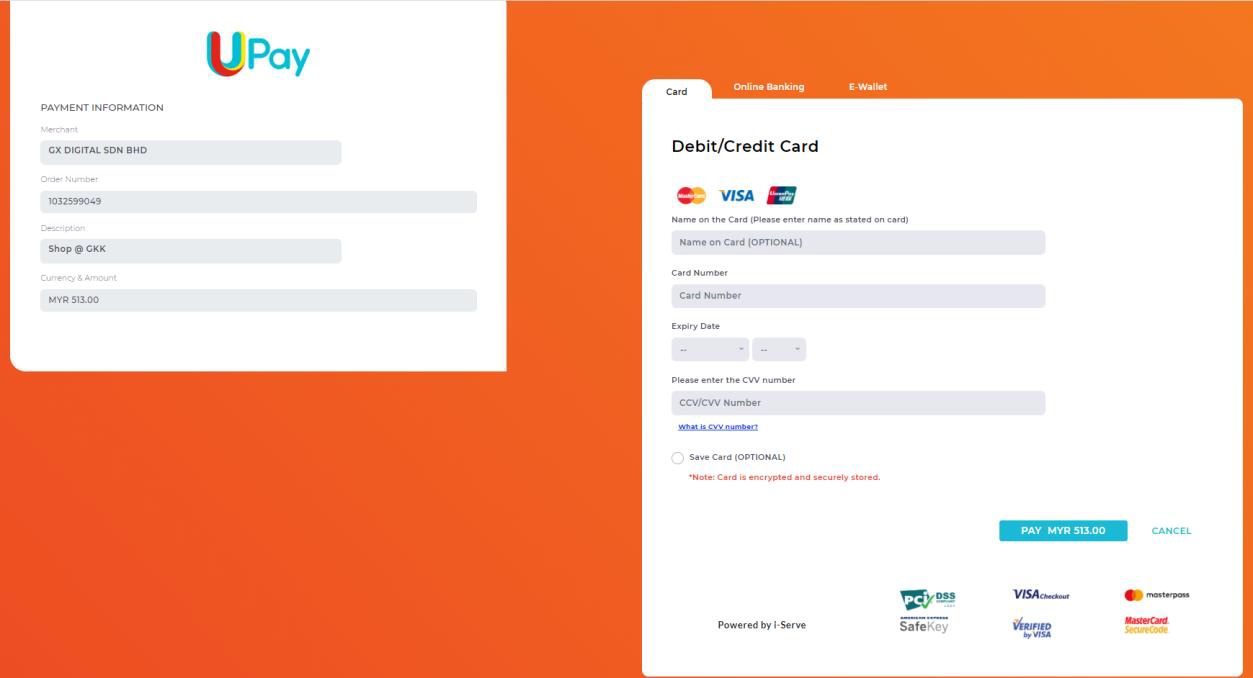 Online Banking
Orders can be paid via CIMB Clicks, Maybank2u and etc and get updated within minutes for fast and secure payment service.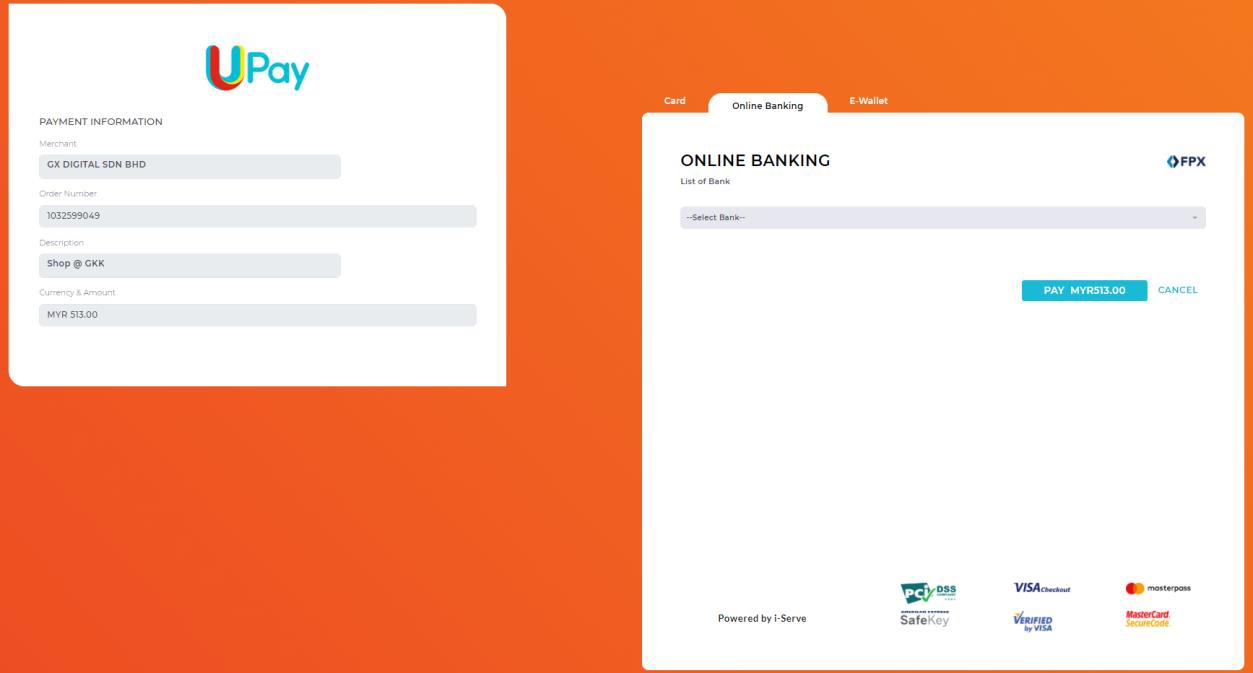 Zapp e-Wallet
You can topup your Zapp e-Wallet account and use the money to pay for your order in future.